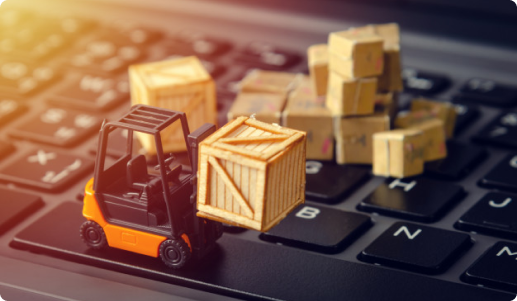 TendersOnTime is the largest and most comprehensive aggregator of public procurement opportunities like: Tenders, Expression of Interest (EOI), Request for Proposal (RFP), Request for Quotation (RFQ) etc. These opportunities are time based, genuine and very vital for any commercial entity in increasing their top line. As per International Monetary Fund (IMF) 2022 estimates the Global GDP was 162 Trillian US Dollars. And on an average, government across the globe spends 15% of their GDP through public procurement. This amounts to whopping 25 Trillion US Dollars of Opportunities every year.
TendersOnTime plays a very vital role in government's objective of spending this money very efficiently and judiciously by disseminating these opportunities to the relevant suppliers around the world and thus increasing the competition.
Being the largest tenders aggregator, on a daily basis we process 50,000+ tenders from all industry segments and from 240+ countries. Apart from providing these opportunities to individual businesses, we also provide this information to organizations like: Industry Associations, Chamber of Commerce, Trade Bodies and News Aggregators etc. TendersOnTime provides this data to these organizations with absolute redistribution rights.
One of our prestigious clients is: International Trade Centre (ITC), an agency which has a joint mandate with WTO and the United Nations. ITC in turn disseminates this information to SMEs around the world through their ProcurementMap platform. Please visit the below link for full news coverage:
International Trade Centre (ITC) Contract Won: https://www.businesswire.com/news/home/20210804005647/en/TendersOnTime-Wins-Prestigious-Contract-From-ITC-an-Agency-of-United-Nations-and-WTO
To know more abouts us, please visit our portal: https://www.tendersontime.com/
To watch our corporate film, please visit the link: https://www.youtube.com/watch?v=opmoakIaYMk&t=7s
Who Can Purchase Bulk Data?
Industry Verticals/Portals/Associations
Export Promotion Councils/Bodies
Banks (SME Sector/Division)
New Agencies/Aggregators
Chamber of Commerce
Embassies
Tendering Websites
Industry Specific Tendering websites
E-commerce Portals, B2B
Trade Bodies
Industry Specific Portals
How We Are Different? Our USP
Few Numbers:
Daily tracking of 600,000+ purchasers from across the Globe
Scanning more than 500 Newspapers especially from Africa & Asia
Daily addition of 50,000+ opportunities from all across the Globe
Translation of tender notices in English, published in other languages
Monthly addition of 100,000+ Contract Awards from across the Globe
Monthly Traffic of 453649 Unique Visitors
4.5 million Indexed Pages with Google
Site Specific USP:
Unlimited Keywords Search
Unlimited Website Access
Unlimited Tenders Download
Dedicated Key Account Manager for Each profile.
24*7 Customer Support through various channels like: call, email, WhatsApp, Online Chat etc.
Content Delivery Specific USP:
Classification of Opportunities as per Common Procurement Vocabulary (CPV)
Exhaustive Keyword Library
Experienced Agents Setting up the Query, which helps in relevancy and hence enhanced client satisfaction
Various options to receive daily email alerts like: Only Summary, Detail, Hybrid, Excel, Excel + Detail, Excel +
Summary and Excel + Hybrid Etc
Paid clients can view all LIVE and Archive tenders, matching to their profile in My Account Section. Clients can also download all the tenders in Pdf or in Excel format
Large corporates can create multiple profiles with various combinations of Geography and product/service
Our Country Specific Portals (190+)
We own and maintain country specific Tenders Portal in 190+ countries. We have local agents in 60+ Countries, from whom we get the local tenders. And this is the major reason, our content is very strong. Few of our local websites are:
Content Delivery:
TendersOnTime can provide the content through any option and at any frequency required by the client. Few of the content delivery options are:
XML
XLS
API
Direct Server Transfer
Multilateral and Bi-Lateral Funding Agencies Covered
TendersOnTime covers tenders and other procurement opportunities from all bi-lateral and Multi-Lateral Funding Agencies (MFA). Some of them are given below. For detailed list of funding agencies, please visit the link: https://www.tendersontime.com/tendersby/financiers/
| | |
| --- | --- |
| All United Nations Organs | Inter-American Development Bank (IADB) |
| African Development Bank (AfDB) | International Atomic Energy Agency (IAEA) |
| Agence Francaise De Development (AFD) | International Fund for Agricultural Development (IFAD) |
| Arab Fund for Economic and Social Development | International Labour Organization |
| Asian Development Bank (ADB) | International Organization for Migration (IOM) |
| Asian Infrastructure Investment Bank (AIIB) | Islamic Development Bank (ISDB) |
| Caribbean Development Bank (CDB) | Japan International Cooperation Agency (JICA) |
| European Bank for Reconstruction and Development (EBRD) | KFW Bankengruppe (German Development Bank) |
| European Banking Authority (EBA) | Kuwait Fund for Arab Economic Development (KFAED) |
| European Food Safety Authority (EFSA) | World Bank (WB) |
| European Investment Bank (EIB) | World Food Programme (WFP) |
| European Union Agency for the Space Programme (EUSPA) | World Health Organization (WHO) |
Some of Our Noteworthy Clients:
| | |
| --- | --- |
| The United Nations/WTO | IndiaMart |
| HT Media Syndication | Lexis Nexis |
| Bizongo | European Emergency Number Association |
| IEEMA | Embassy of Italy in Baghdad |
| Confederation of Indian Industry (CII) | EY (Ernst & Young) |
For Further Details, Please Contact:
Mobile : +91-92185 40407
Email : CEO@tendersontime.com