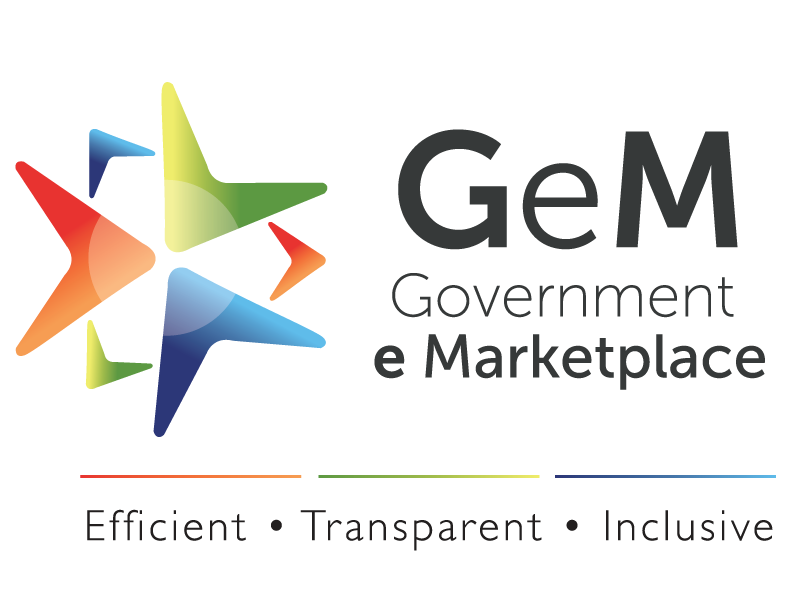 GeM (Government e-Marketplace) is an online platform to facilitate the procurement of goods and services by various ministries, departments, PSUs and other agencies. GeM was launched on 9Th Aug 2016 by Hon'ble Prime Minister and it was replaced by DGS&D. The main objective of launching GeM is to bring efficiency and transparency in India's Public Procurement System. It provides the tools of e-bidding, reverse e-auction and demand aggregation to facilitate the government users, achieve the best value for their money.
To make procurement mandatory, through GeM, the Govt modified Government of India (Allocation of Business) Rules, 1961, vide notification dated 8th December 2017. Accordingly, the new rule no.149 was inserted, which made the purchases through GeM by Government users have been authorized and made mandatory by Ministry of Finance.
Contact Us
Mobile : +91-86556 46744 Email :

GeM Tenders Support Services
GeM Support Services Provided By TendersOnTime:
Company Registration
Vendor Assessment
Brand Approval
Catalogue Approval from GeM (Product uploading)
Participate Bid / RA/FA
Direct orders and Comparison
Our Other Value Added Services:
Tender information
Tender Submission Services (Personal Service)
Tender Awarded Notice
Digital Signature Certificate
Tender Assistance
Advantages of Selling Through GeM
Now a days, GeM is emerging as the single largest provider of public procurement opportunities to grow your business. Delaying the registration and start selling on GeM, may result in to loosing Crores of opportunities.
GeM is a single platform where 67000+ buyers are procuring services and goods. Where payments are safe, the process is simple and transparent. You need to take care about:
Upload the product carefully with proper delivery details.
You must deliver the right material in the right time at the right location.
Match the golden parameter and follow the process.
Check regularly all updates relevant to your account.
Advantage of GeM Registration as a Seller:
Direct access to all Government departments, Semi Govt, PSU of more than 50000++
The one-stop shop for marketing with minimal efforts.
A one-stop shop for bids / reverse auction on products/services.
New Product Suggestion facility is available to Sellers.
Dynamic pricing: Price can be changed based on market conditions.
Seller friendly dashboard for selling and monitoring of supplies and payments.
Auto Notification For Bid Participation in your category
Consistent Purchase Procedure
Great Transparency & ease of Selling
Why to Choose TendersOnTime?
Vendors can count on TendersOnTime and choose it as their preferred partner for GeM Related Services. Many companies are just offering company registration and providing id & password, which is of no use. Paying once is better than many times.
"We Do What We Commit"
TOT has Technology and Teamwork as a strong foundation and built in a strong bond called Trust. We provide the entire solution under one roof. You can choose TendersOnTime for best professional and consistent services. Below are some of the strong points which goes in favour of TendersOnTime:
We do entire process professionally with the team of expert
Communicate with department
Constant follow-up with your team or you
Upload product and getting approvals
Assistance for a year for any query
You save time
Guide to maintain your rating
Accurate Information
About TendersOnTime:
TendersOnTime is the most respected and preferred name in the public procurement information and support services. TendersOnTime covers the whole gamut of services in government business, at Global level.
By way of introduction, TendersOnTime is the Largest Aggregator of Tenders Database . On a daily basis we process 50,000+ tenders from all industry segments and from 240+ countries. Apart from providing these opportunities to individual businesses, we also provide this information to organizations like: India Mart, CII, IEEMA, HT Syndication etc.
TendersOnTime has won a contract to supply tenders information to the International Trade Centre (ITC), an agency which has a joint mandate with WTO and the United Nations. ITC in turn disseminates this information to SMEs around the world through their ProcurementMap platform.
To know more about TendersOnTime, visitors are requested to watch our Corporate Film on YouTube.
Some of Our Noteworthy Clients Are:
| | | |
| --- | --- | --- |
| The United Nations/WTO | HT Media Syndication | Central Bureau of Investigation (CBI) |
| IndiaMart | Lexis Nexis | BCG (Boston Consulting Group) |
| IEEMA | Enel X Srl, ITaly | National Petroleum Construction Co., UAE |
| Volvo Motors | EY (Ernst & Young) | European Emergency Number Association |
| SGS, France | ABB, UAE | JLL (Jones Lang LaSalle), South Africa |
| Temsa, Turkey | South African Mint | Embassy of Italy in Baghdad |
| CII | PWC | KPMG |
Below are some of our USP:
Daily tracking of 600,000 + purchasers from across the Globe
Scanning more than 500 Newspapers especially from Africa & Asia
Daily addition of 50,000 + selected and valuable opportunities from all across the Globe
Translation of tender notices published in other languages
Classification of Business Opportunities based on Common Procurement Vocabulary (CPV)
Monthly addition of 100,000+ Contract Awards from across the Globe
To our clients we also provide Bid Facilitation and Consultancy Services with the help of our local associates in 60+ countries. TendersOnTime also own and managed country specific Tenders portal in 190 countries. Few examples are:
About GeM
As envisioned, GeM throw immense opportunities to Indian businesses with complete transparency and at a faster speed. With an aim to give impetus to the start-up eco system and encourage young entrepreneurs to participate in the journey to achieve 5 Trillion USD economy, the government of India has launched: Startup Runway 2.0
Through this scheme startups can showcase their innovative products and services to Government buyers and engage in public procurement. GeM has created a dedicated marketplace category for all Startups to list their products and services, irrespective of their DPIIT-certification. Startups can list multiple products and services with minimal technical specifications and sell their products to Govt buyers under 13 globally recognized Startup sub-sectors, namely; Advanced Manufacturing and Robotics, Advertising [AdTech], Agriculture [AgTech and New Foods], Artificial Intelligence, Big Data and Analytics, Augmented/ Virtual Reality, Blockchain, Clean Tech/ Renewables, Consumer Home Electronics [+Wearables, Smart Devices], Cybersecurity, Education Tech [EdTech], Fintech, Health and Life Sciences and WaterTech.
Below are some of the numbers which GeM has achieved as of now:
| | | |
| --- | --- | --- |
| Registered Buyers: 67,139 | Registered Sellers: 5,989,928 | Product Categories: 11,475 |
| Service Categories: 283 | Registered Products: 3,258,541 | Service Offerings: 267,242 |
| Orders Processed: 13,923,632 | Order Value Rs. Cr.: 360,320 | MSE Sellers: 852,543 |
Few Exclusive Features of GeM:
1. Category and catalogue based procurement portal
2. Wide varieties of procurement modes, DP, L1, PBP, Bid/RA
3. Automated rule based system driven enforcement of MSE and MII provisions.
4. Unique Bid representation module where a sellers can raise representation against a bid available in public domain.
5. Unique challenge rejection window for bidders: All disqualified bidders get right to challenge their bid rejection. Buyer cannot proceed further without replying to the challenge It is increasing transparency.
6. Advance analytics for the decision support system and fraud and anomaly detection.
7. Furthermore the process of procurement is faceless and transparent in which seller's identity is not reviled till opening of L1.
8. The process of registration and product/service offering on GeM is complete online and free.
9. The GeM provides opportunity to MSEs, startup and women entrepreneurs to get register on GeM and participate in bids and get preferences as per procurement policies as applicable and enforceable.